To put any medical device design into actual production, the device company needs to obtain quotes from prospective contract manufacturers like Sanbor Medical. While different sources may offer different prices, the process of completing the quote can be similar with different manufacturers requiring comparable pieces of information from the OEM.
The quotation process at Sanbor Medical starts with an RFQ (Request for Quotation) or as some call it, an IFB (Invitation for Bid) from the OEM. Once a non-disclosure agreement is in place the quoting process can get underway.
The contract manufacturer will produce a more efficient and accurate quotation if the OEM provides comprehensive information. This should include files such as:
Bill of Materials (BoM)

3D/2D drawings (e.g. Solidworks/Illustrator)

Gerber file for PCB

Assembly Work instruction

Inspection/testing instruction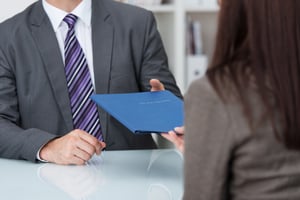 Once the information is passed onto the CM, it will be reviewed by operations, engineers, a project manager, and a manufacturing rep. if one is involved. This is the time when the CM and OEM can go back and forth requesting and providing additional supplementary materials. To expedite this step, before submitting your package, ask yourself questions similar to the following:
Do the drawings provide enough information to complete an estimate on tooling costs? Does the product have to meet any certification requirements? Do different components have approved vendors and part #'s included? Are details such as tolerance and power included? What kind of environment will the product be exposed to (harsh climate, biohazards, chemicals, etc.)?
The less additional information the CM must request, the faster and more accurate the quote will be. Our US based project manager can raise some technical questions for the design team at this point.
At Sanbor Medical we try to deliver a low-cost solution plan to our valued customers. It's important for both the CM and OEM to look at cost drivers and understand how a quote is estimated. Reviewing these factors helps the OEM to ensure they know exactly which services they are receiving within the quote and keeps the final amount down.
Main cost drivers are:
Materials

Tooling

Overhead/margin

Labor

Packaging

Freight/duty

Quality control

Compliance
Not every CM will offer all the above services like Sanbor Medical. We like to be our customers' one-stop-shop from the original BoM all the way through getting the product packaged and shipped to our US warehouse. All OEMs filing RFQs should clarify with potential CMs what is included in their quotes to avoid surprise costs being incurred such as duty and/or compliance fees.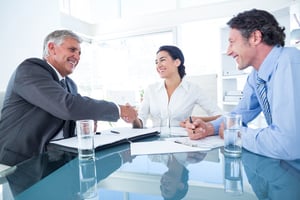 Once everything has been calculated and the final internal review has taken place (typically 1 – 2-week turnaround time depending on project complexity and information completeness) the results will be shared with the customer.
If you are an OEM interested in obtaining a quote for any upcoming projects, please contact us HERE. We would love to hear from you!