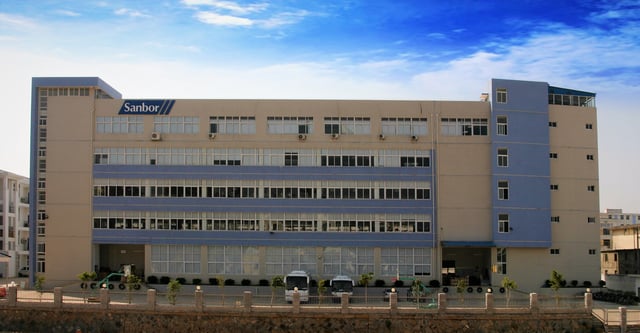 The healthcare industry is constantly expanding while companies are outputting complex equipment and devices made with cutting-edge technology. The current trend manifests itself in increasingly complex solutions entering the market, often involving many high level electro / electro-mechanical sub-assemblies. On top of the demanding manufacturing capabilities required to create proficient equipment and devices, quality control and regulatory compliance will continue to drive up total costs.
Eventually all manufacturers run into a crucial decision: should you BUY or BUILD? The costly production can either be held in-house after meeting the necessary capital/material/labor standards, or can be contracted out to an outsourcing partner.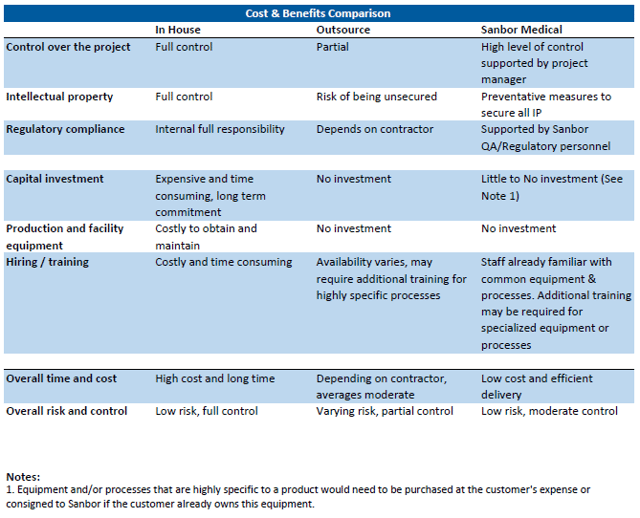 Build In-House
The biggest reason a manufacturer would decide to undertake their own fabrication is the advantage of maintaining full control over all of the individual aspects. The maker will be in charge of overseeing the entirety of the production cycle, but also fully liable for tackling any delays or mistakes encountered on the way.
Although building new capabilities means accepting more risks, keeping staff directly involved in the manufacturing procedures builds experienced, loyal, and dedicated individuals who will become more knowledgeable and dependable than contracted services.
Device producers may shy away from contracting out complicated processes due to intellectual property (IP) issues. Contract manufacturers, such as Sanbor Medical, take every preventative measure to alleviate potential concerns. To ensure maximum protection of sensitive proprietary information, serious care is taken to never share important documents within the organization, erase all company and product name mentions, and distribute design files of components among different teams, just to name a few. IP may be considered safer if the equipment or device stays within the OEM from start to finish, but vulnerability can still be present within a business' own employees.
Buy Finished Products from a Third Party
The best argument for outsourcing a product is cost efficiency. Contract manufacturers often divert resources to concentrate in particular areas of their choosing, and through this specialization they are able to offer prices sometimes far below what an OEM can manage in-house.
Offloading the production lets equipment and device OEMs avoid having to make huge, long term commitments. Smart companies choose a single contract manufacturer instead of investing finite resources and time into setting up the space, equipment, hiring and training new staff, packaging, testing, and logistics. Additionally, when industry trends and consumer tastes inevitably change, companies who did not tie themselves down with pre-existing infrastructure have an upper-hand over their competitors in the form of flexibility. They can now more easily adapt to market shifts.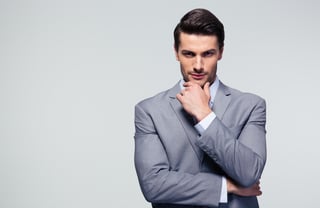 The Decision
With each new project comes the choice of trusting a strategic outsourcing partner or doing-it-yourself, and both methods have their pros and cons. Certain manufacturers are unsure about not having all of the control over the production and potential IP worries, while others carefully identify a dependable third party to handle the fabrication for the sake of versatility, cost efficiency and a timely turnaround.
Each participant of the healthcare market has the freedom to do either but for those who are ready to start selecting a reliable electro mechanical contract manufacturer, Sanbor Medical is HERE to help every step of the way! Request to speak to one of our experts on outsourcing your medical devices.